Gigs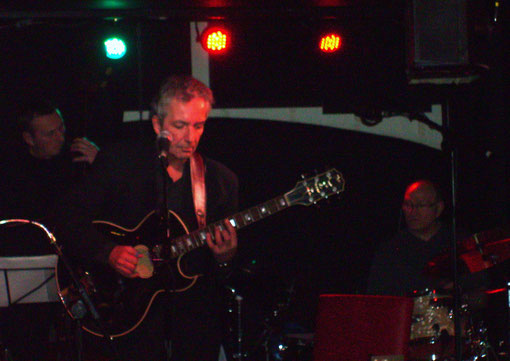 Updates from November 2016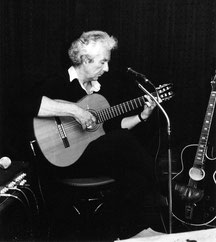 Scroll down for September updates for:
CUBE
Full of Grace
With Dave Reay
 www.grasshopperpromotions.co.uk 
and      Solo stuff 
If you would like any information about some of these gigs;
contact numbers, times, locations, booking info etc., please email me through the website and I'll let you know.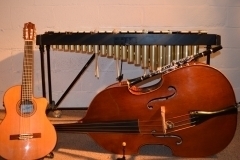 CUBE
Pete Rose
Dave Robinson
Lisa Pentecost
Jamie Moore
www.thecubequartet.com
CUBE is a chamber jazz quartet with clarinet, vibraphone, bass and guitar. Our first CD is now available. 
CUBE has been invited back for another concert in France on the 30th of September.
In November we have been invited back to play at Keppel's at the Grand Hotel in Folkestone on the 16th and at the Landmark in Deal for another one of their excellent jazz nights on the 21st.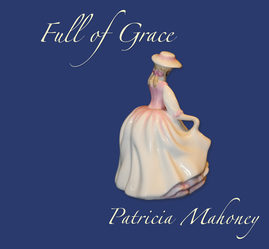 Full Of Grace
A collection of stories set in the 1950s and 60s about a young Canadian girl, Mary Margaret and her journey from inquisitive child to young woman - with a stopover in gawky adolescence.
by 
PATRICIA MAHONEY
(with audio CD narrated by the author)
Full of Grace - Upcoming Events
Full of Grace - Meet the Author - Sunday 20 November from 12 - 2pm
Patricia will be at Tiverton Books signing copies of Full of Grace. 
Pop by, browse the book shelves, find a unique Christmas gift or that book you've always meant to buy, listen to stories from Full of Grace on headphones, meet the author and share refreshments with other book lovers. Tiverton Books specialises in secondhand books and holds a varied selection of good value, good quality books for all interests. 
Eastern Esplanade, (Down the Steps, next door to Smiths Court Hotel, opposite the Oval), Cliftonville, Kent CT9 2HL
Full of Grace - Spoken Word Event
Wednesday 23 November at 1pm                                               
The Jermyn Street Theatre
16b Jermyn Street
LONDON 
SW1Y 6ST
Following the successful release of Full of Grace earlier this year, Beachkeys is pleased to present, Patricia Mahoney reading from her collection of stories - with musical punctuation and interludes by guitarist Jamie Moore. 
Tickets £5.00 on the door
 For more information and/or a review copy of Full of Grace, contact 
info@beachkeys.co.uk
patricia@patriciamahoney.com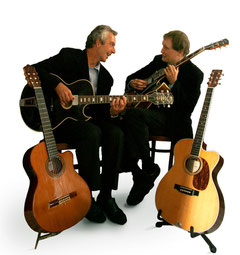 JAMIE MOORE and DAVE REAY share a passion for the guitar that shines through in every style they play. Whether it's Latin, swing standards, original compositions, gypsy or acoustic favourites their infectious interaction gives that little bit extra. As well as their featured acoustic work, this dynamic guitar duo switch to electric guitars for that classic, mellow jazz guitar sound often topped off with smooth vocals from Jamie.  
More information, downloads and YouTube links go to my Music page or
Dave Reay - www.grasshopperpromotions.co.uk 
trio concert with John Willis on percussion at the
 Landmark in Deal on Tuesday Oct.3 
for info call 07767 127928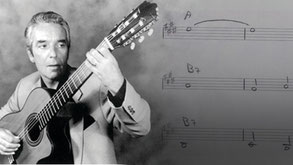 SOLO
After another wonderful August bank holiday afternoon playing in the garden at the Italianate Greenhouse in Ramsgate the only other solo gig I would like to post is:
RECITAL FOR GUITAR AND ORGAN
Saturday 23 September at 7:30
Holy Trinity Church,
Bellevue Road, Ramsgate
£7 on the door
further info: 07770 982686
This is an opportunity for me to play some of my favourite solo guitar music alongside original pieces from my recordings. I will also have the pleasure of playing with Steve Ansell, the organist at Holy Trinity in a programme to include music by Vivaldi, Tarrega, Bach and others.
Please come along if you can.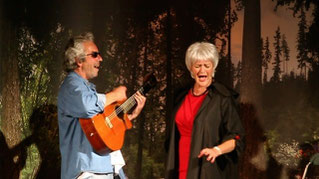 Playing the Wolf with Brigitte Baden-Rennie as Granny in the Mosaic Cat Production of Who's Afraid of The Big Bad Wolf - a celebration of female songwriters.
We are looking forward to more performances of the full cabaret show and we have now developed a 'concert version' which includes ALL of the songs and some of the stories in an informal gig style presentation.