Jamie's bio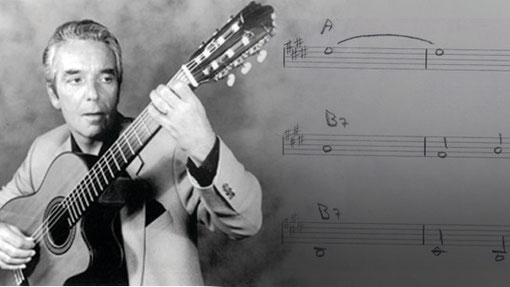 Canadian born UK based Jamie Moore is an exceptionally versatile guitarist, composer and seasoned performer. From classical and pop to improvisation and jazz standards, he is a thoroughly engaging artist with a vast repertoire. 
Jamie's extensive professional experience includes: solo and ensemble concerts in small venues,  five star hotel residencies,  summer seasons, festivals, leading big bands in major theatres and concert halls, playing for productions in London's West End, recording solo and with other musicians, even acting on stage in musicals, television and  film. 
Over the years Jamie has developed a composing and playing style that combines the freedom of jazz and improvisation; the form and structure of a classical music education with the style and presence of a seasoned stage performer.
Major compositions include Concerto For Guitar And Chamber Orchestra; Wonder Woman (A One Act Song Cycle); Sonatina (violin and piano); Suite Canada (large scale work for big band); The Song Of Haiwatha (an oratorio) and many chamber and jazz pieces. 
Jamie has a Bachelor Of Music Degree (Composition) from the Berklee College Of Music, Boston (instructors included Gary Burton, Herb Pomeroy, William Leavitt), a Masters Degree (Composition) from the University Of Alberta, Canada and has gone on to further postgraduate studies in Composition at the University Of Nottingham where his instructors included Nigel Osborne, Jim Fulkerson and Judith Weir. 
Beachkeys (a CD collection of original music for the guitar) was launched in concert at the Lillian Bayliss Theatre, Sadlers Wells, London.
Minor Monday (a collection of original instrumentals and songs) was launched in concert at Jacksons Lane Theatre, London.
In A Chord - with Dave Reay. Launched at the Pizza Express Jazz Club, Soho, London in May 2012.
Sea Changes - a collection of original music for guitars in the Beachkeys style. Launched in concert at the Sarah Thorne Theatre, Broadstairs in November 2012.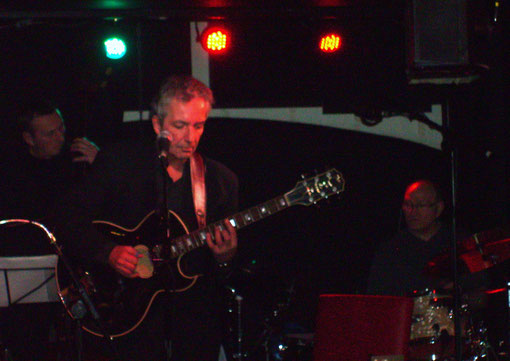 In concert - Performances include:
Pizza Express Jazz Club, Soho, London
Broadstairs Music Recital Society
Margate Jazz Festival
Maidstone Jazz Festival
Mosaic Cat Festival, Kent
Pizza Express Music Room, Maidstone
Keppels Music Room, Folkestone
Sarah Thorne Theatre, Broadstairs
Purcell Room, South Bank Centre, London
Lilian Baylis Theatre, Sadlers Wells Theatre, London
Havant Arts Centre, Havant
Jacqueline du Pre Music Room, Oxford
Mac, Birmingham
Jacksons Lane, London